Mark Crenshaw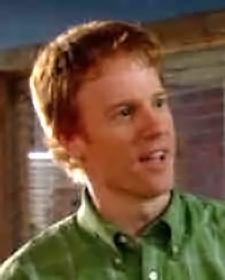 Mark Crenshaw was part of Stephen Trager's software development team at LWK Software.
There is also the Mark who dates Lori.
Season 1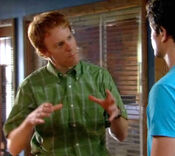 Stephen takes Kyle to work with him so he wouldn't be left alone at home. Kyle is encountered by Mark in the hallway. He says that Stephen has told him all about him. He tells Kyle that Stephen is the best, and that Stephen's group works as one big family. Mark's cell phone rings and cuts off their conversation. Stephen was there for a meeting with Brad, the CEO, who says that some employees, including Mark, will be let go to save money. Stephen wants to tell them, so they can make plans; but Brad says no, that could make their stock go down.

Mark speaks with Stephen about the house he is going to buy, and Stephen knows that Mark will not be able to afford it, if he is loses his job. After talking with Kyle about telling somebody the truth or not, Stephen gets Brad to agree that the people must be told about the lay-offs.


We do not see this Mark again.
Appearances
Season 1
| | | | | |
| --- | --- | --- | --- | --- |
| 1x01 | 1x02 | 1x03 | 1x04 | 1x05 |
| 1x06 | 1x07 | 1x08 | 1x09 | 1x10 |