Mark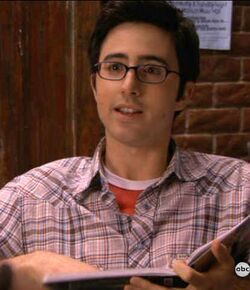 As Lori discovers too late, Mark is the teacher's aide for her father at UW. He also works for Latnok.

Season 2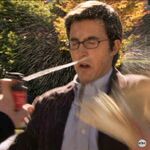 Leaving The Rack, someone bumps into Lori and spills her drink. When she gets home, the same young man is getting out of his car and coming towards her. Thinking he is a stalker after her, she sprays him in the face, only to discover that he was coming to see Stephen, her father, as his teaching assistant at the University of Washington. They exchange witty accusations, and part expecting to see each other again. 
Later, they meet and Lori discovers that he is the DJ they are looking for to dj their prom. Later, when Lori asks for Marks help with music, they become songwriting partners and Mark agrees to dj the prom.
At the beginning of Season 3, Mark is revealed to be associated with Latnok. Just when his and Lori's relationship is kicking up, Cassidy(from Latnok) warns Mark to stay away from her.
Appearances
Season 2
2x01
2x02
2x03
2x04
2x05
2x06
2x07
2x08
2x09
2x10
2x11
2x12
2x13
2x14
2x15
2x16
2x17
2x18
2x19
2x20
2x21
2x22
2x23
Season 3