Brad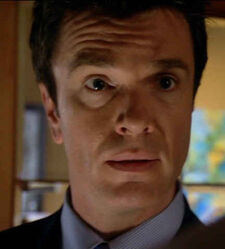 Brad is the C.E.O. of LWK Software where Stephen Trager is a vice president as the head of his own software development team.
Season 1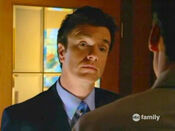 Stephen arrives late for an important private meeting. Brad tells him that poor earnings mean that some of Stephen's people must be let go to cut costs. Stephen wants to tell them, especially because Mark Crenshaw is about to buy a bigger house. Brad says not to, because it must be a secret from the stockholders.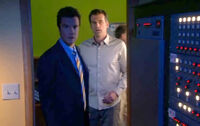 Brad is upset because his email doesn't work with the mainframe shut down. He storms into the computer room with Stephen hurrying behind because he has seen Kyle sitting in the floor with computer parts all over the place. By the time Brad gets there, the computer is working for the first time that day.

After discussing with Kyle about whether telling or not telling someone the truth is the better choice, Stephen tells Brad that he is going to tell his group to save them the sudden shock later, or he will take his group and all of his software and patents with him when he quits. Brad reluctantly agrees.
We do not see Brad or LWK again.
Appearances
Season 1
| | | | | |
| --- | --- | --- | --- | --- |
| 1x01 | 1x02 | 1x03 | 1x04 | 1x05 |
| 1x06 | 1x07 | 1x08 | 1x09 | 1x10 |